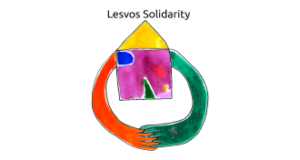 LESOL is a Greek NGDO for the support of refugees and the local population in Lesvos. LESOL was formally registered in April 2016, but its history begins since 2012. Our mission is to provide community-based solidarity spaces, promoting reception and support, integration and the defence of Human Rights. We want to inspire society and expand a model of solidarity that promotes equality, trust, justice, respect for others and the environment, creativity, empowerment and active participation.
MIGRIMAGE involves MOSAIK Refugee and Inhabitants Support Centre, a project run by LESOL. Mosaik was built on principles of solidarity, integration and empowerment. It's a safe open space in the center of Mytilene which aims to support people in need, in their resolve to live with dignity, within the social fabric. Bringing together students from teenagers to adults, artists, activists and organizations from across the world, Mosaik offers language courses in English and Greek, IT lessons, vocational training in arts and crafts, up-cycling workshops and cultural events.
Due to Covid-19 pandemic, burst out in March 2020 and the strict containment measures that followed, the vast majority of refugee and migrant population was detained into the overcrowded camp of Moria for almost 4 months. Shortly after, in September 2020, multiple conflagrations destroyed Moria camp, burning down to ashes people's shelters, as well as the reception and identification center, forcing close to 12.000 adults and children to live on the streets for days. In Mosaik, we continue operating throughout the hardships and we are constantly trying to redefine our actions so that they'll meet people's continuously changing needs. Thus, we are currently exploring the possibilities of alternative ways of support, online teaching methods being one of them. The collaboration with academic institutions is of a vital importance during this time period and we believe that it will benefit all partners, young researchers, actors in the field, refugees and migrants themselves.